Hey guys, if you are looking for the best email marketing tool at best price possible, and lifetime license. Then consider looking at SendFox, an amazing tool by appsumo. Currently they are offering their 5K subscribers plan for lifetime at just one time payment of $49.
If you have bigger audience, there are more plans with lifetime access. Read on to learn more.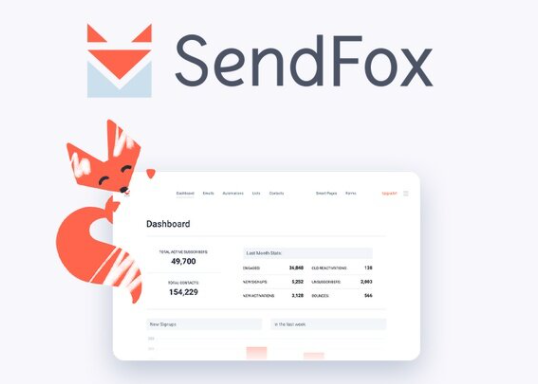 This is way less than what I normally pay for my Mailchimp and Aweber plans. The best part is, with SendFox, there is no recurring monthly fee. All you pay is the one time fee.
The following SendFox License plans are available with lifetime license for a limited period. I am going ahead with $49 License Tier 1, as I don't have 5K newsletter subscribers at the moment. Choose the that fits your newsletter subscribers size.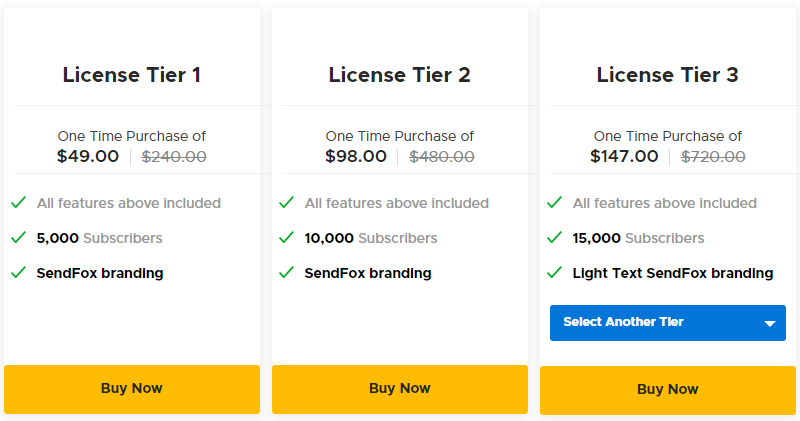 I have been using SendFox for a while now and have never been disappointed. Almost all my email land in Primary tab of Gmail.
Why SendFox Lifetime License is great?
The first and foremost thing is, I am getting the opportunity to get lifetime license at such a small fee. I usually pay over $200/year for my email marketing plans. And, on top of that I can do the following with SendFox:
I can automatically send customized emails to my subscribers, followers, and fans
Create custom, branded emails, landing pages, and built-in forms
High deliverability of all my emails
Unlimited Sending Privileges
5K subscribers tier for life with the Tier 1 License I am buying
A clear interface and an editor
Advanced analytics to track opens, clicks, and more
To learn even more about the benefits and sailent features of Sendfox, consider looking here.