Are you preparing for new Cisco CCNA exam 200-301? If yes, in this post I am sharing the material that will help you pass the exam easily.
These resources include; online courses from top instructors, best ebooks and what not. So, make sure to check them out and let your friends know about it as well.
Best resources to pass CCNA 200-301 exam
The following is a list of best resources highly recommended by the experts and the students who have already passed the exam:
This is an official cert guide from Ciscopress, available both as paper back book and PDF. Comes highly recommended from most institutes and professional instructors like David Bombal.
I highly recommend that you check this book out for the preparation.
This is another great ebook that comes with Practice test. Authored by CCIE, Anthony J. Sequeira and published by Pearson IT Certification. Released on 4th of June 2020, just a few days back.
You can expect this ebook to be covering everything one needs to learn to pass the new CCNA exam.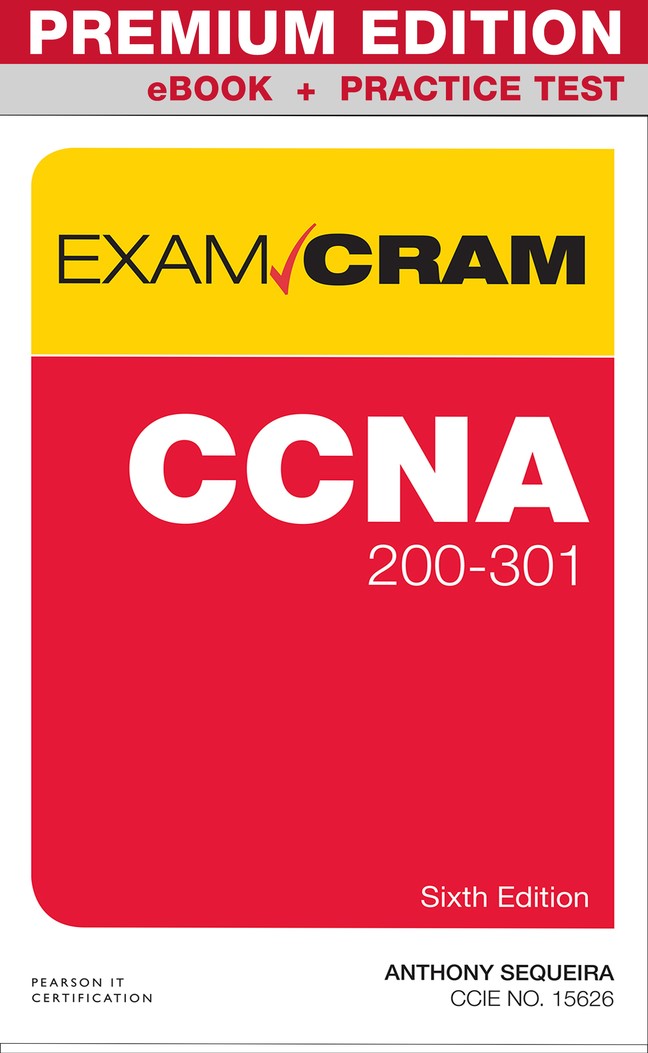 This is an ultimate online course from one of the best networking instructors David Bombal. Over 23,000 students have already taken this course and have rated it 4.7/5(3700+ ratings).
If you are looking for the hands on experience to pass the CCNA rounting and switching exam 200-301, this is the best course for you.
This is probably the only course that helps you test your CCNA knowledge through practical hands on labs.
Overall, the course includes 20.5 hours of on demand video, 1 article and 37 downloadable resources. The best part is, you get lifetime access to it upon enrolling.
Here's what students say:
This is worth every penny! Great and challenging labs! Passed my CCNA two weeks ago. Thank you, David!

Gunalp Kocak
Doing this hands on really helped me understand the topics. I would highly recommend this course. Excellent resource for CCNA.

Edward Weber
To learn more about it, consider looking at the course page.
Another great course from an amazing instructor, Neil Anderson. Includes full lab experience and answers all your questions. Last updated in March 2020, this is the most up to date course for passing CCNA 200-301 exam.
The content includes; 38 hours of on demand video, 29 articles and 219 downloadable resources. A most comprehensive course on the internet.
Over 43,450 learners are learning from this course which is rated 4.7/5 after 14,900 ratings.
Download Neil Anderson's FREE Cisco CCNA Lab Guide
Here's what learners have to say:
Very thorough, covering all the material in an easy to digest, very well laid out, logical format. Better than most other 'CCNA' training I've seen, it is clear that Neil knows his stuff, and his teaching style and delivery are spot on.

Fred Shehaan
I really enjoy the instructions. The instructor is excellent. He presents the lessons in manageable parts. I am using this course as my main study material for the CCNA certification exam.

Spencer Long
To learn more, kindly view the course page.
Learn Even More
If you are interested in Live training, consider looking at the following program:
CCNA 200-301 Foundations LiveLessons: A Pre-CCNA Review of Networking Fundamentals (Video Training)
I also look forward to adding more resources on my YouTube channel, Fixing Tiny Tedious Things, consider subscribing to that as well.
I hope the resources I have shared above will help you in clearing the new CCNA exam easily.
Let me know if you have any questions, I will try my best to answer them. To send your questions, please send an email to topitguys@gmail.com or send your query through my contact page.
Happy Learning.