If you have been waiting for the Elementor Black Friday Sale for 2020, it is now live! Consider upgrading from free to Elementor Pro today and save up to 25%.
The discount applies to Elementor Plus and Elementor Expert plans only. If you are planning to build multiple websites, consider going ahead with Elementor Expert plan.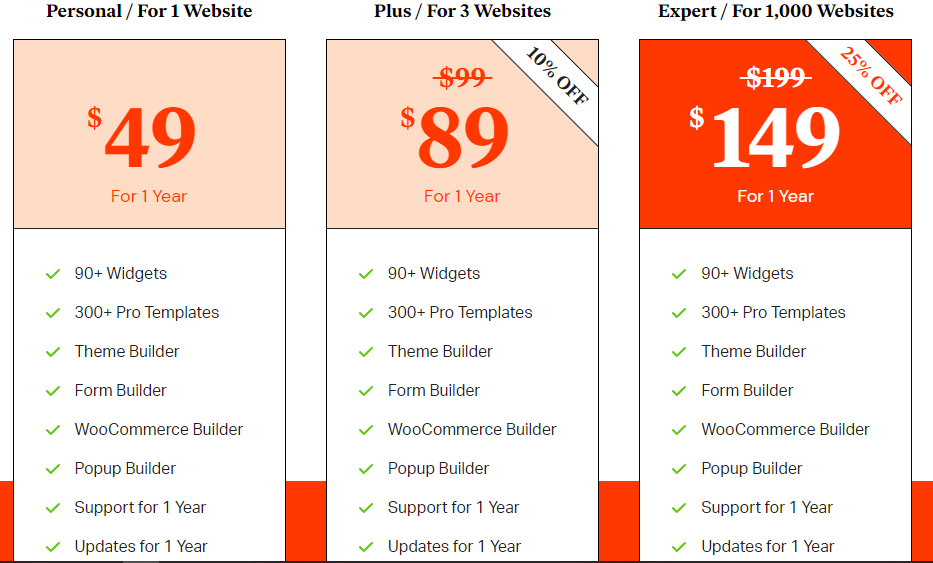 The black friday discount on Elementor Plus plan is 10%. This could be a great option for someone who is looking to build up to 3 websites. The real deal is Elementor Extra, and I highly recommend that you buy that and save up to 25%.
I am buying the Elementor Expert Plan myself, right now I am using their free plan. It is worth going ahead with the pro version of Elementor now.
I already have the Astra Pro theme, with the integration of Elementor Expert, I will be able to create beautiful professional WordPress websites quickly.
More About Elementor Black Friday Sale
The sale went live on November 24th, 07:00 AM EST and ends in couple of days. It is a global sale, anyone from any part of the world can avail the black friday discount.
This yearly event brings down the cost of Elementor pro plans down to the lowest possible. This year the discount applies to Elementor Plus and Elementor Expert plan. If you are interested in personal plan, you pay $49/year.
If you have any questions about Elementor BFD offer, consider emailing me at [email protected] And, if you are looking for the other best deals and offers on WordPress, view the following posts:
Alternatively, subscribe to my YouTube channel to see me buying Elementor Expert plan with Black Friday Sale. The video will go live on 25th of November 2020. I will covering everything, how to buy the Elementor paid plugin and use it for your website.
I just bought the Elementor Pro Expert Plan, here's the video:
If you want to ask any questions about the video, feel free to leave the comment in videos comment section.
Cheers