Disclosure: This post may contain affiliate links, if you purchase anything through those links, we may receive a commission. This incurs no extra cost to you.
Black Friday sale 2020 is just around the corner, and the deals and offers for the event have already gone live. In this post, I list WordPress Themes Black Friday Deals and offers. Leverage the insane discount and get your website a brand new theme!
For those who do not know much about Black Friday discounts, here's a heads up. Black Friday is the biggest sale of the year, during this event, all the major companies offer lowest prices for their products.
Consumers wait for BFD deals all year long. Therefore, its best to leverage the offers and discounts this event brings. Buy your favorite products at the lowest price possible.
Marketplaces Offering Black Friday Deals on WordPress Themes
The following are some of the wordpress themes offering marketplaces that are running Black Friday sale at moment. Please know, this is not the final list, I will add more offers as and when they go live!
Astra WordPress Theme Black Friday Offer
Astra WordPress Theme, the best selling theme last year is available at a huge discount with Black Friday sale. Consider leveraging the offer and get your website a fast, stylish and light weight theme that can be customized as per your needs.
This theme has already been installed 1 million+ WordPress websites, make it yours now with black friday deal at 40% discount.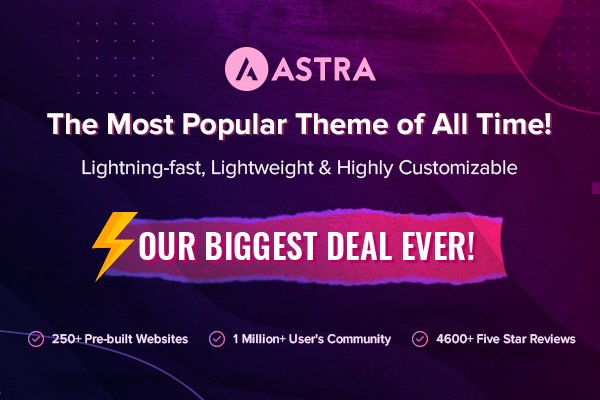 Details of the sale
Start Date: From 24th of November
End Date: 2nd of December
Exclusive Link: View here
Envato ThemeForest WordPress Themes
Envato ThemeForest is the biggest WordPress Themes marketplace on the internet. One can find absolutely anything related to WordPress on it. Currently, this marketplace is offering 50% discount until Cyber Monday. Consider looking at the products required and buy them at the lowest price today!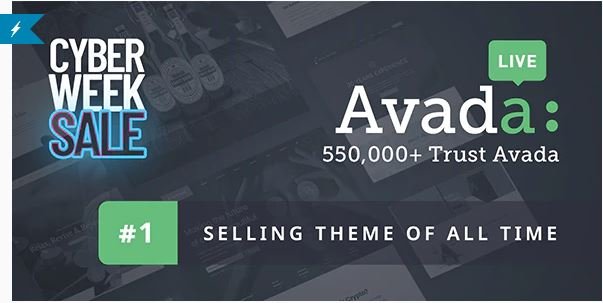 The Black Friday and Cyber Monday deal on Themeforest is live at the moment. To view all the themes this 50% discount applies to, kindly go here. Apart from this, this deal applies to all the products available on Envato marketplace. Some of the most popular products sold on the marketplace are:
WordPress Themes
WordPress Plugins
HTML5 Themes
Bootstrap Themes
Video Effects & Stock Footage
Royalty Free Music & Audio Tracks
Photos, Graphics, Fonts
If you are someone who needs all of the above products for your work, its best to go for their monthly membership that gives you access to 1,700,000+ assets. The best part is, with BFD and CYM deal, their membership is also available at its lowest price ever!
Black Friday Sale on Cyberchimps has gone live, all the WordPress theme this marketplace offers are available at 40% discount. Pick the best theme for you here
Here's my pick: Get Cyberchimps theme of the year 2019 Responsive Pro with Black Friday offer. Utilize the 40% discount and get yourself a theme that comfortably fits to any type of website or blog you have on your mind.

Sale Details:
BFD Offer: 40% off
Start Date: From 4th of November
End Date: 4th of December
Exclusive Link: All WP Themes
TemplateMonster Black Friday 2019 WordPress Themes
TemplateMonster, one of the biggest marketplaces that offers WordPress themes, plugins, HTML Templates and many more items you will ever need for your website or a blog.
TemplateMonster is offering 50% discount with Black Friday sale 2019. Consider looking at the offer and save big, this is the best offer of the year.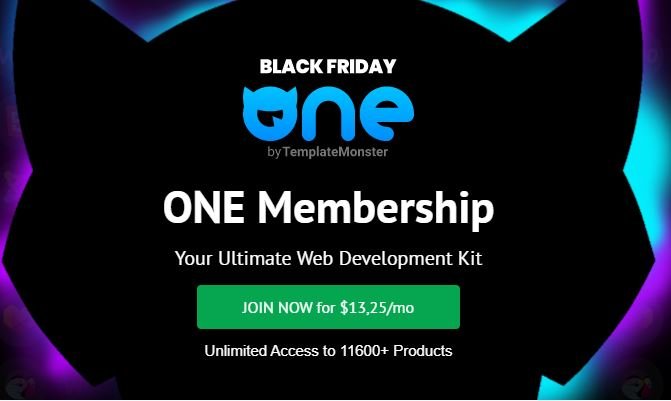 Here are the sale details:
Black Friday Offer: 50% off
Start Date: From 21st of November
End Date: TBA
Exclusive Link: View here
MyThemeshop is the best and most popular resource for premium WordPress themes if you are on budget. This marketplace has over 618,495 happy users. In fact, the current theme of this blog is also from MyThemeShop.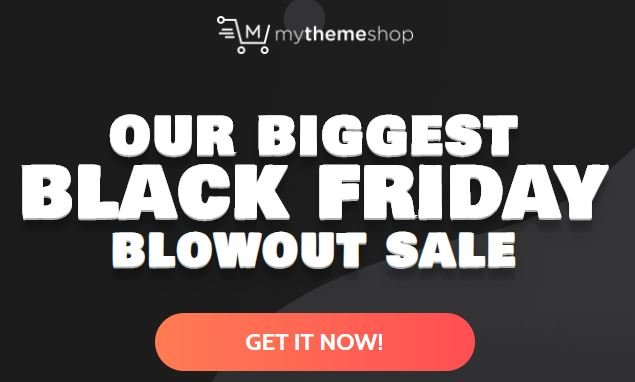 Consider leveraging the discount offered on WordPress themes and other products with Black Friday blowout sale. They have 100s of WordPress themes, plugins ready to use. Just pick the products that fits with your content and save money.
ThemeGrill WordPress Themes
ThemeGrill is one of the fastest growing WordPress themes marketplaces. I have been using their most popular theme ColorMag on my website OnlineCoursesGalore.com and have no complaints at all.
ThemeGrill is offering 35% off on all of their WordPress themes. This discount is really amazing, even I was waiting for this offer since long time. Consider buying a WP theme from a company that empowers over 300,000 websites.
More details about sale:
Start Date: 23rd of November 2019
End Date: 2nd of December 2019
Promo Code: BFCM2019
Link: https://themegrill.com/
Hot Themes: ColorMag, Flash, Spacious

Final Words
Like I already mentioned above, this is not the final list, I will be adding more black friday wordpress themes offers and sales to this list. If you are looking for a WordPress theme for your website or blog, consider using the BFD offer and save big.